POP3 (Post Office Protocol) setup will go out to the mail server and download the emails into your mail client. Once that is done, it'll delete those emails from the server.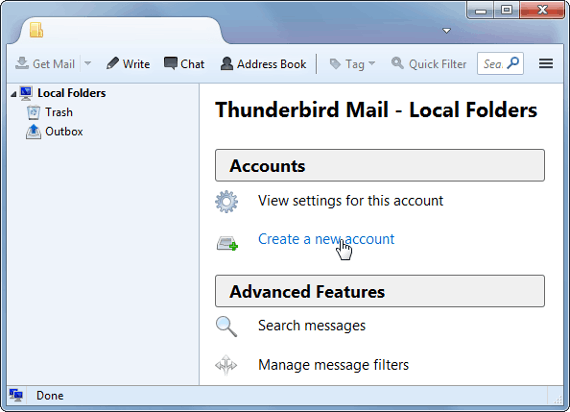 Open Thunderbird.
Click on Create a new account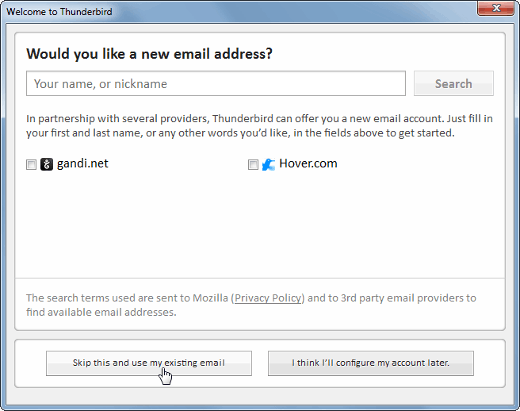 This window may pop-up, if it does, uncheck (if you want) gandi.net and Hover.com.

Click on the Skip this and use my existing email button.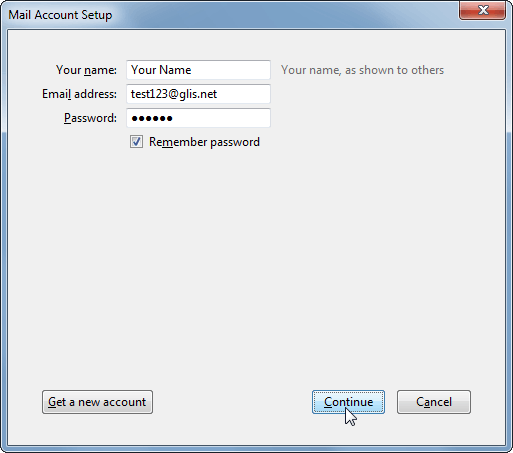 Your name:
Type in the name you want to appear on your emails.
Email address
Type your glis.net address.
Password:
Type the password for that email address.
Check
Remember password
.
Click the
Continue
button.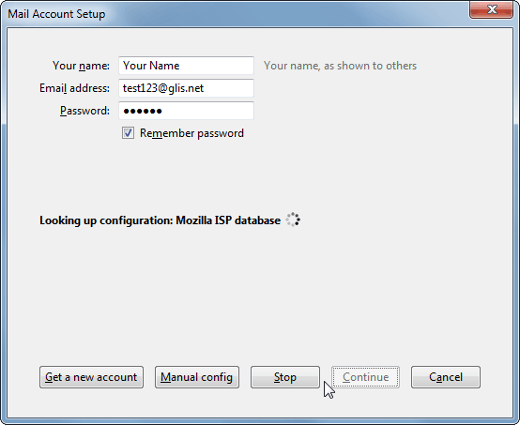 Thunderbird will try to configure the settings for your account. It never gets it right.
Click on the Manual config button.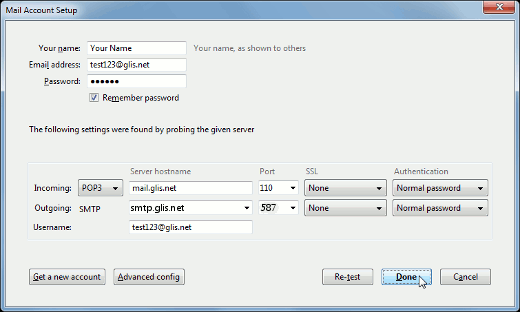 Incoming:
POP3
Server hostname:
mail.glis.net
Port:
110
SSL:
None
Authentication:
Normal password
Outgoing:
SMTP
Server hostname:
smtp.glis.net
Port:
587
SSL:
None
Authentication:
Normal password
Username:
username@glis.net
Click the
Done
button.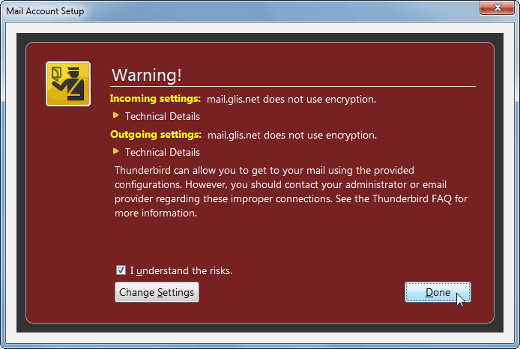 This warning states your not using a secure mail server. Mozilla Thunderbird explains it here.
Why does Thunderbird warn me that my server doesn't use encryption?

To continue creating the account you can place a check mark next to I understand the risks.
Click the Create Account button.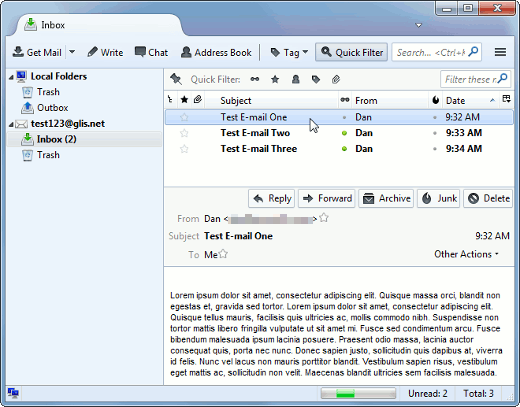 That's it!. You should be able to send and receive emails.