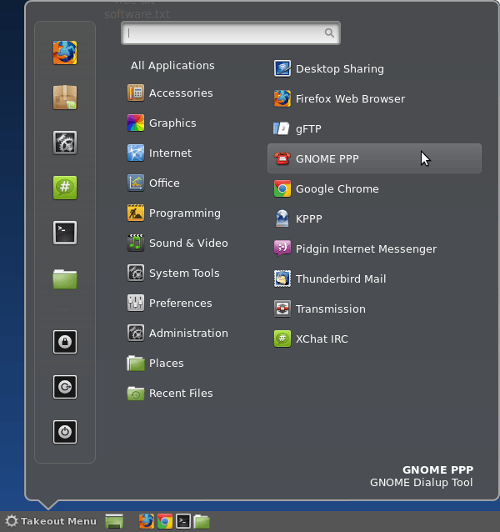 Click on the Menu located (usually the lower left hand corner).
Go to Internet and click on GNOME PPP.
Or type in the search box gnome-ppp or ppp.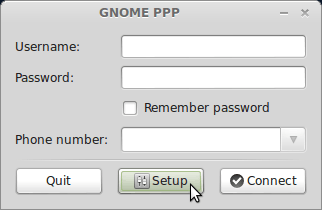 Click on the Setup button.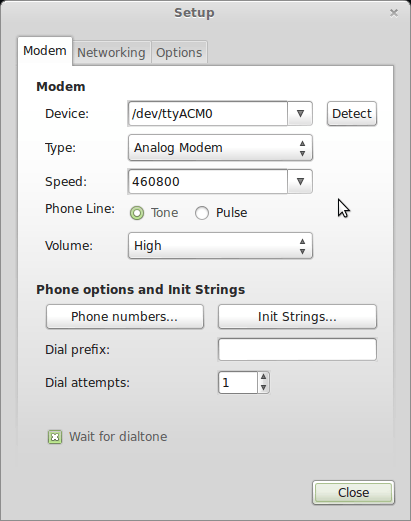 In the Device field, select where your modem is at.
When complete click the Detect button.
NOTE:
To find out what "Device File" your modem is using,
open a terminal and type in hwinfo --modem.

Look for Device File: section. Example: File Device: /dev/ttyACM0
You may need to install hwinfo.
This can be done through the "Software Manager" or through the terminal.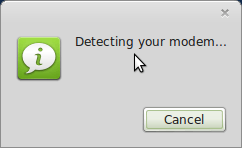 After clicking "Detect", this window will pop-up.
Continue on to Step 4.
Type in your Username, Password and Phone Number
Visit our Access Number page to locate a number near you.
Click the Connect button.
Continue on to Step 5.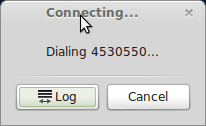 While it's connecting you can veiw the "Connection Log" by clicking on the Log button.
Image below is an example of a successful connection.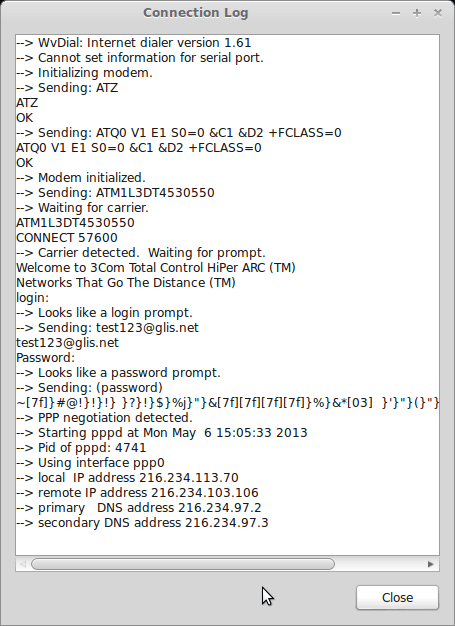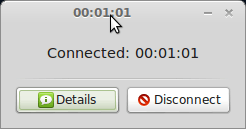 After a succesful connection, this window will pop-up.
Clicking on the "Details" button will display whats shown in the example image below.