POP3 (Post Office Protocol) setup will go out to the mail server and download the emails into your mail client. Once that is done, it'll delete those emails from the server.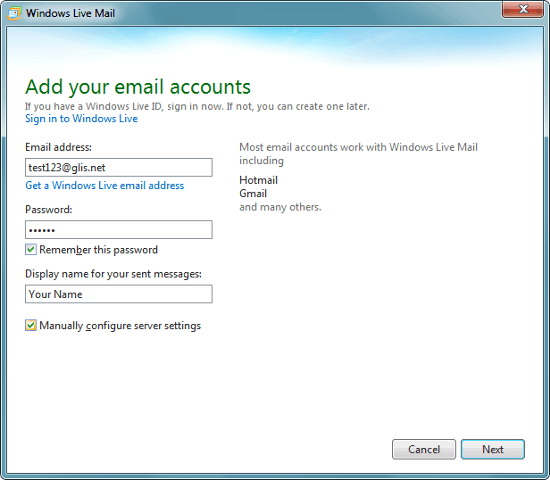 If your starting Windows Live for the first time, the window above will appear.

If the window above doesn't appear you can click on "Accounts" tab and then "Email".



Email address:
Type in your glisnet email address.
Password:
Type in the pasword for that email address.
Check -
Remember this password
.
Display name for your sent messages:
Type in the name you'd like to appear on the mails.
.
Check -
Manually configure server settings
.
Click the
Next
button.