Closing a Pop-Up window
It's best if you close pop-up windows down by the taskbar. Clicking on the pop-up windows itself may trigger an event that can redirect your browser to an infected website or load some nasty malware.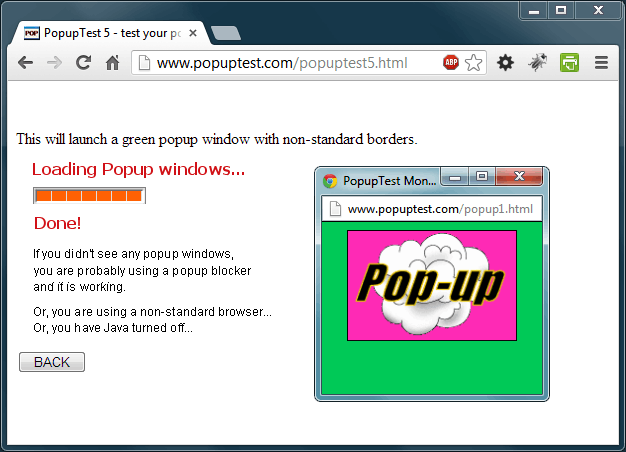 This here is a test pop-up window. Some pop-up's will have button's labeled OK, Close or Cancel. Any one of these buttons can trigger an nasty event. Some times I won't even click the "X" button to close the pop-up window just because I don't trust it.
Continue below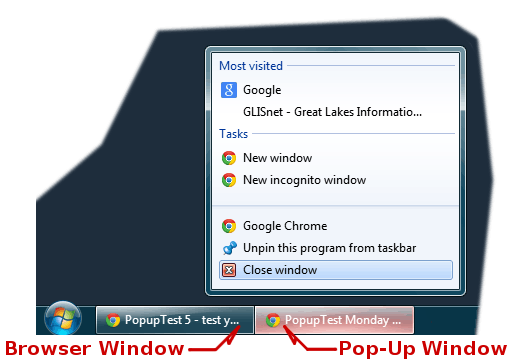 Go down to the taskbar and locate taskbar button for the pop-up window. Right click on it and then click close.
That's it! Now go and turn on your
pop-up blocker
.